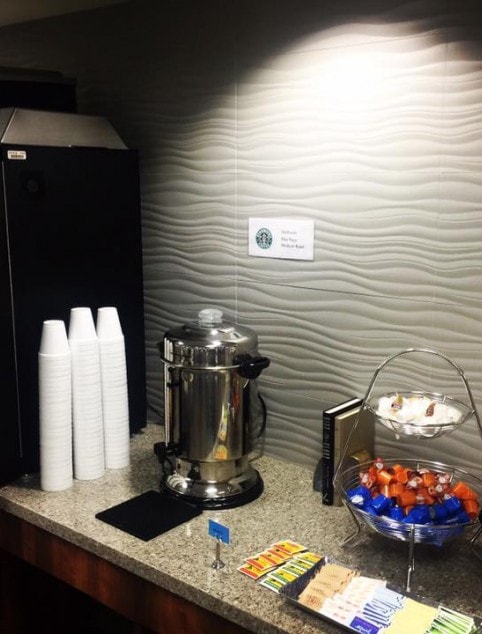 Catering
Food and Snacks
NBL treats physicians the way they want to be treated, and with our convenient concierge service, catering is never an afterthought. Facilities are luxurious and comfortable – featuring lounge areas with new furnishings and pool tables, natural light, clean bathrooms, and premium amenities such as Starbucks coffee.
Snacks and drinks are always available, and NBL staff members can coordinate a wide variety of catering options to fit any budget. Customizable breakfast, lunch and dinner options are available to fit your event's size and schedule.
Attendees always enjoy their meals and snack breaks in comfort and luxury, creating a relaxed atmosphere conducive to learning.